Zierle & Carter
At the Edge of Longing (2012), live durational performance project
Encounters: The Arrival (2011), photography.
Co-curated by Blair Todd | Newlyn Art Gallery & Exchange.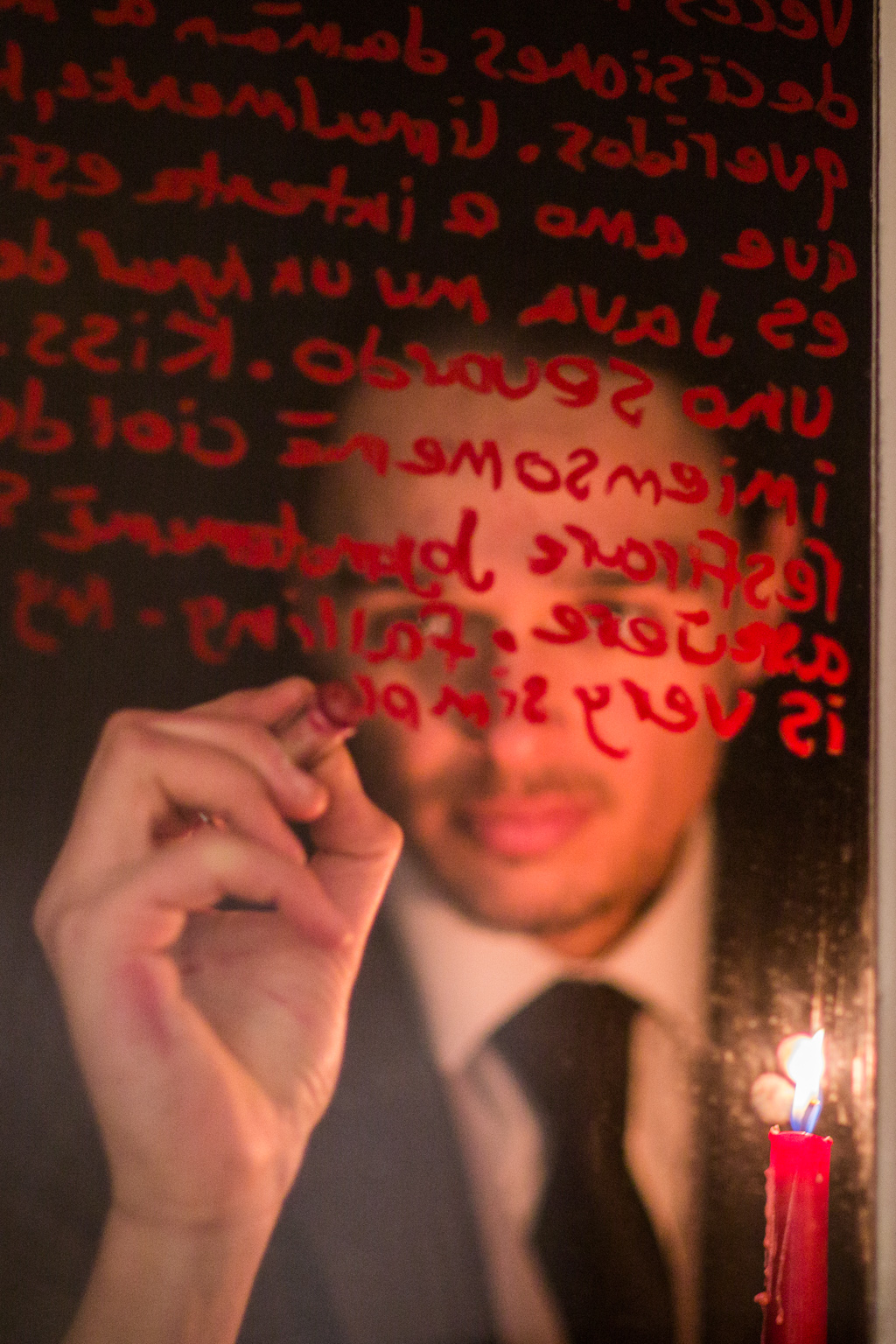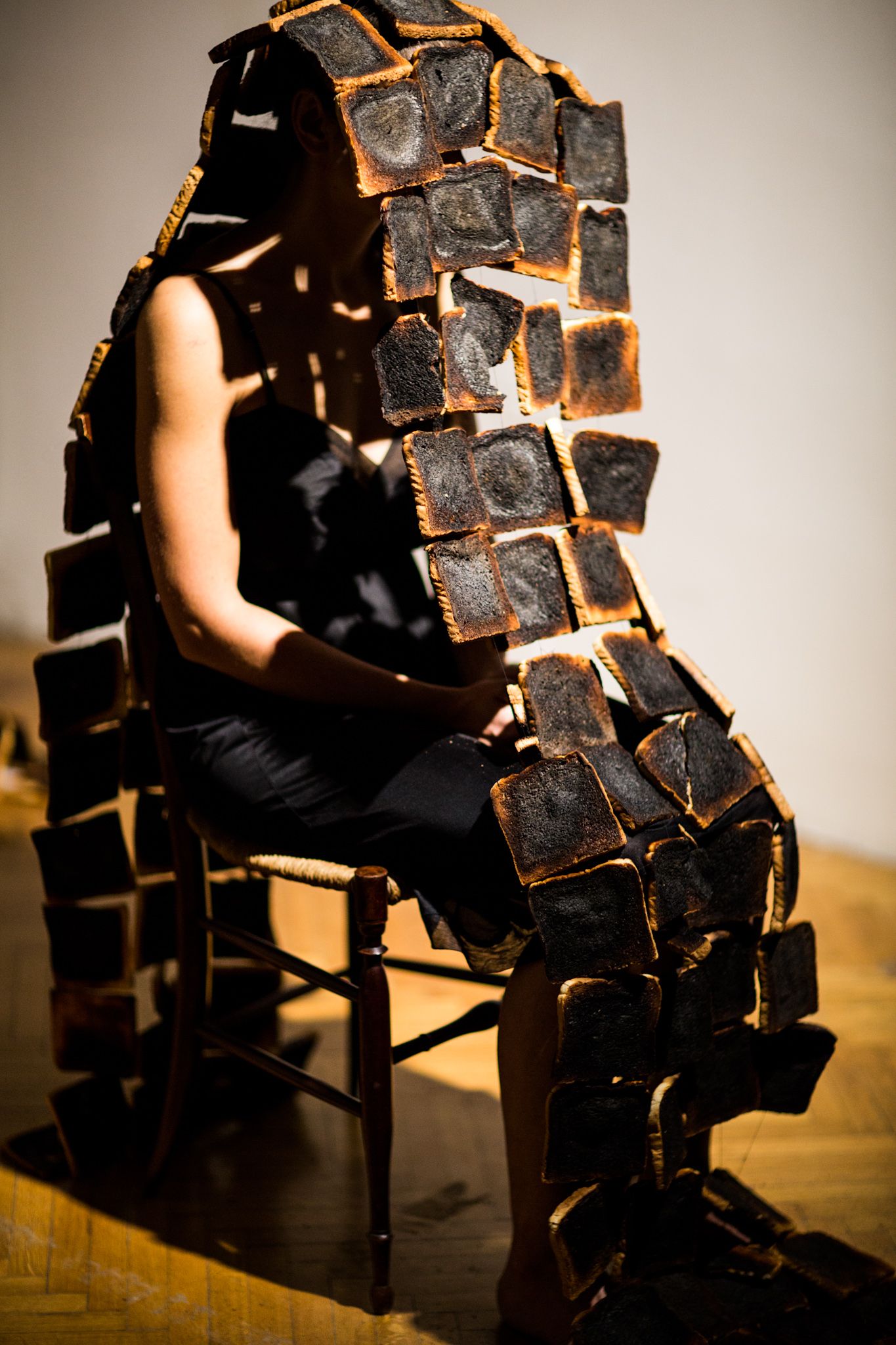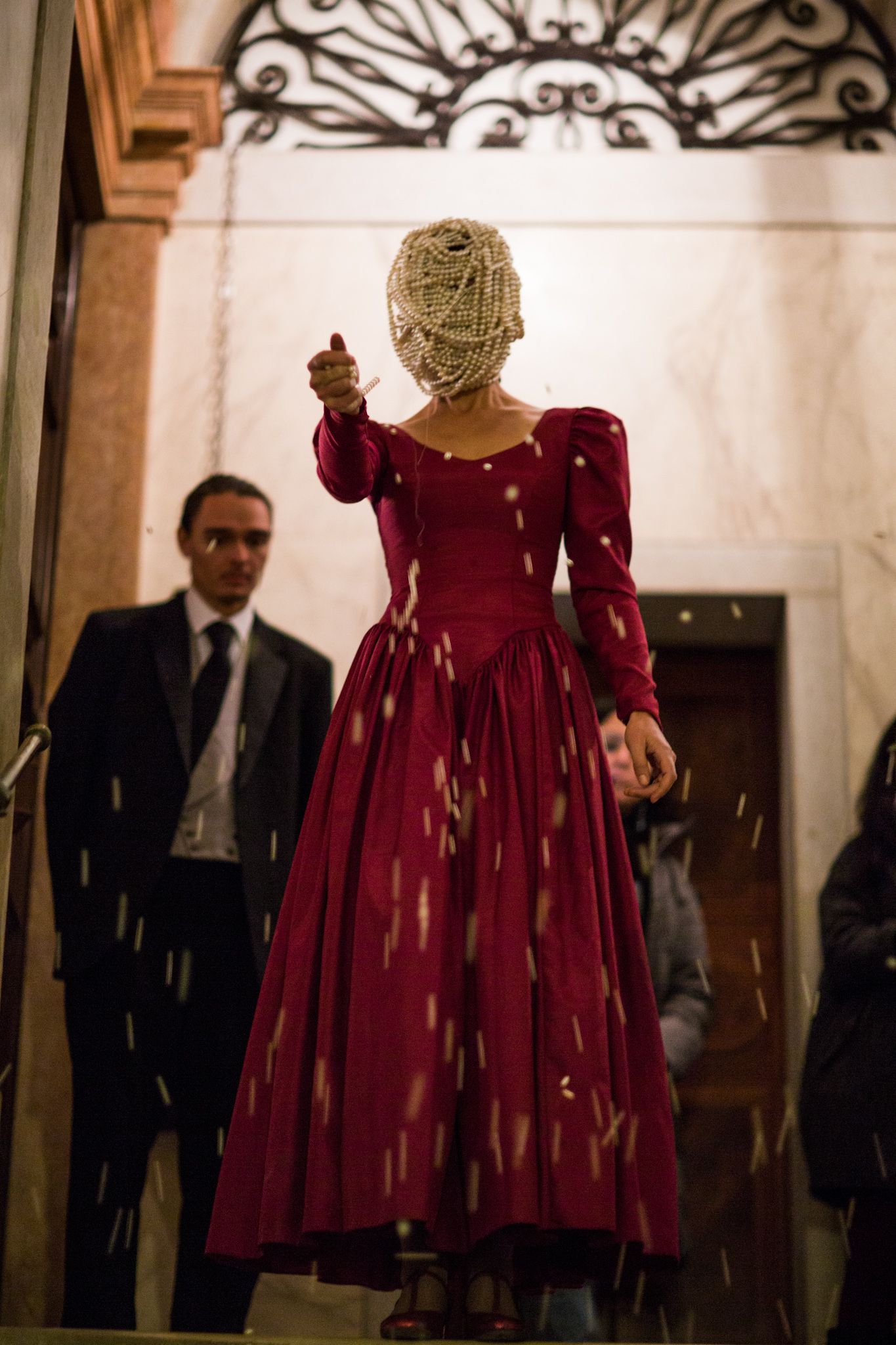 Zierle & Carter, At the Edge of Longing, live durational performance project at the VENICE INTERNATIONAL PERFORMANCE ART WEEK 2012. Images © Monika Sobczak.
Live and work in St Just (UK). Alexandra Zierle and Paul Carter collaborate together as Zierle & Carter since 2005. Their work is interdisciplinary, multi-sensory and site and context responsive spanning from live art/performance art, happenings and interventions, to sound, video and installation. Through their practice, Zierle & Carter critically examine different modes of communication and what it means to be human both as individuals and as a collective entity. Their work addresses notions of belonging, cultural identity, the dynamics within relationships, harmony through conflict and the transformation of limitations. In Zierle & Carter's photo-performances, the captured moments of performative actions transform into evocative images. The rendering is never documentary, but for contemplation. The chosen object becomes one with their bodies, as if absorbed, and it turns them into something else, loosing gravity, nullifying at the same time any ego reference. The result of their actions leads to a suspension, which tells of mystery.
At the VENICE INTERNATIONAL PERFORMANCE ART WEEK 2012, Zierle & Carter present an exhibition of performances for camera, and develop in site the new long-durational performance At the Edge of Longing.
www.zierlecarterliveart.com
+ LIVE PERFORMANCE
Participation kindly supported by ARTS COUNCIL ENGLAND | LOTTERY FUNDED. At the Edge of Longing is part of Zierle & Carter's Between Lands: A Sense of Belonging Enquiry project, which has been generously supported by Arts Council England.